Welcome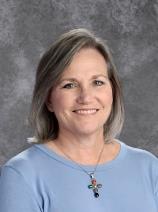 Laura K. Thompson
Principal
Washington Park Elementary School
lthompson@jasper.k12.ga.us
706-468-6284
Dear WPES Community,
I am honored to be your principal. I have been at Washington Park since 2013, serving 3 years as a fifth grade teacher and five years as assistant principal prior to becoming principal. I hold degrees from the University of Georgia and Georgia College & State University and have extensive experience in teaching and educational leadership which have prepared me for this role.
Our mission is to provide a safe, engaging school environment where we collaborate to inspire lifelong learners prepared for the 21st century. In order to accomplish our mission, our highly qualified teaching faculty works diligently to provide students with opportunities to engage in rigorous academic work, collaborate with peers, extend and apply their learning, build friendships, and experience success at WPES. The decisions I make align to this mission and focus on student success and student safety.
Please know my door is always open. Building relationships with students and their families is important to me and I look forward to the opportunities to continue that effort this year. Please contact me whenever you have questions or concerns.
Sincerely,
Laura K. Thompson, Ed. S.